O'Rourke's Senate campaign created huge enthusiasm, but he has faltered as a Presidential candidate. He's trying to revive his campaign by meeting every voter he can.
By William Finnegan
By Nathan Matisse
New York Times
68 Minutes With David Brooks
The conservative columnist takes a look inside his soul. But what does he see?
By Lisa Miller
Maren Morris's Pop-Country Synergy
In her lush ballads and powerhouse anthems, the pliable singer-songwriter mingles the bliss of romance with calls for equality and claims to independence.
Beto O'Rourke's Rorschach Candidacy
The former Texas representative offers a New South vision of political centrism.
By Emily Witt
Can a Democrat Ever Win in Texas?
With its growing Latino population and blue cities, the Lone Star State feels like it should be at least purple. If only people would actually vote.
By Andrew Rice
7 Months Pregnant and Trapped in a Hurricane
"I thought: My baby and I are going to drown." By Lauren Lunar, as told to Alexa Tsoulis-Reay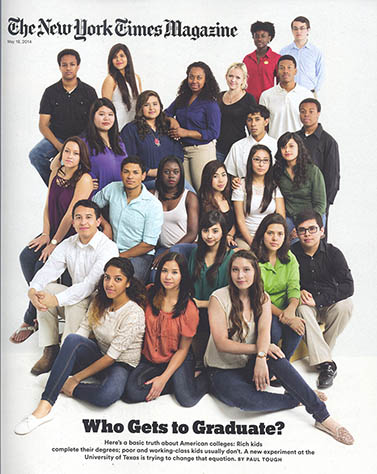 Rich students complete their college degrees; working-class students like Vanessa Brewer usually don't. Can the University of Texas change her chances of success?
By Paul Tough